Women in Tech: Stories from Deimos on National Women's Day
Women at Deimos celebrate National Women's Day by sharing their unique stories. Explore insights on their experiences working in the tech industry.

...
09/08/2023 | 20 Minute Read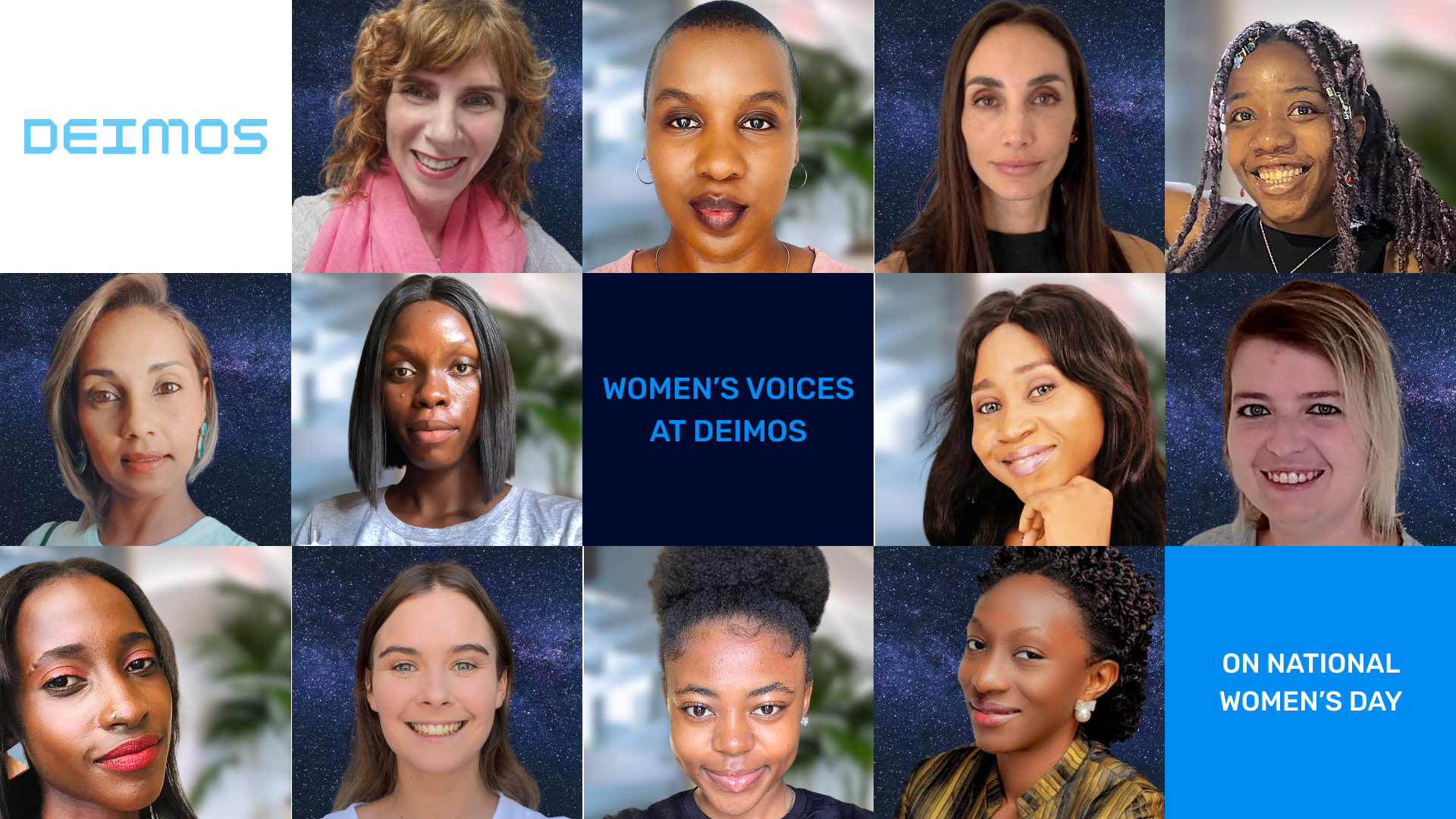 Every year on August 9th, we celebrate National Women's Day at Deimos. This day commemorates the 1956 march of 20,000 women of all races to the Union Buildings in Pretoria, South Africa, who protested against the extension of Pass Laws to women defined as "Black."
Nearly seven decades after that pivotal event, we reflect upon the powerful message these warriors of the past conveyed. They called out the injustices of the apartheid system against black women, emphasising that an "insult to African women is an insult to all women." This sentiment of interconnectedness and solidarity against oppression reminds us of Martin Luther King Jr's words: "Injustice anywhere is a threat to justice everywhere." Over the years, such sentiments have shed light on issues women face, including workplace harassment. This is especially relevant in male-dominated fields such as tech. Thanks to the awareness and actions driven by such movements, we've made progress in achieving gender equality, bridging gaps, and dismantling racial barriers in tech. Today, our work environment sees individuals collaborating seamlessly across racial lines, epitomising inclusivity and harmony.
To celebrate this National Women's Day, we are spotlighting the unique stories and experiences of the women at Deimos. These narratives aim to inspire and provide insights into the distinct challenges and achievements women face in the tech domain. We hope you enjoy reading these stories.
Sarah Stanford: Head of Administration, Deimos, Cape Town, South Africa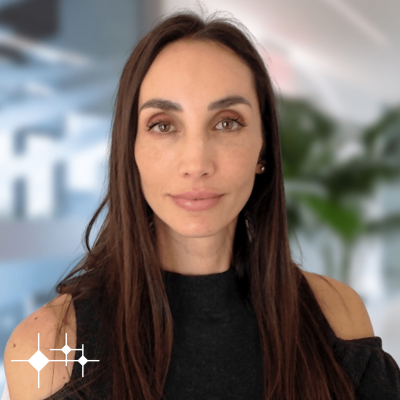 Heralded as "Extraordinary", "Superhuman", and the "Superglue that keeps everything together", Sarah Stanford's pivotal role at Deimos is undeniably palpable. Beginning her journey in 2019 as an Executive Assistant, she swiftly ascended to her current role as Head of Admin, orchestrating the seamless operations that keep the cogs running at Deimos without a hitch. As she skillfully navigates the tech world, Sarah embodies the essence of Deimos's commitment to challenging perceptions and elevating the roles of African women in the tech sector. 
Question: How does it feel to challenge perceptions when you mention working at a tech company, and how has Deimos' commitment to supporting African women engineers amplified your pride in the industry?
Her Story: "Women in tech – I don't do the tech myself, but when I explain to people that I work for a tech company, I get responses of pleasant surprise. Then I go into the details of Deimos and how our company aims to support the growth of African women engineers, and there is further amazement. It makes me proud to be part of a company that I can say allows women to be who they want to be within an industry that comes with so many stigmas."
Favour Daniel: Site Reliability Engineer Intern, Deimos, Abuja, Nigeria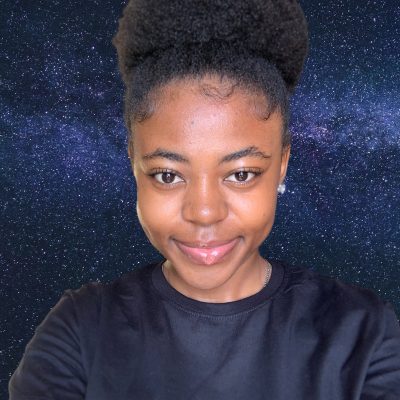 As a passionate DevOps enthusiast, Favour Daniel has consistently showcased her expertise in building scalable and resilient systems. From making notable contributions to open-source projects to actively educating peers through her role as an AWS Community Builder, she embodies continuous growth and learning in the tech sphere. Now, as a Site Reliability Engineer Intern at Deimos, Favour is set to further expand her horizons and drive innovation.
Question: How has the support and recognition you've experienced in the tech industry shaped your views on the treatment and recognition of women in the sector?
Her Story: "Navigating the tech industry as a woman comes with the good and bad, and I am glad that I got to experience more of the good part.
My journey has been a wholesome experience so far as I have a lot of support from the people around me. It's a privilege to work and exist in an environment that recognizes and appreciates the female gender.
My heart goes out to everyone who has used their wealth of experience and positions in supporting other women."
Siphokazi Dolo: Site Reliability Engineer Intern, Deimos, Kariega, South Africa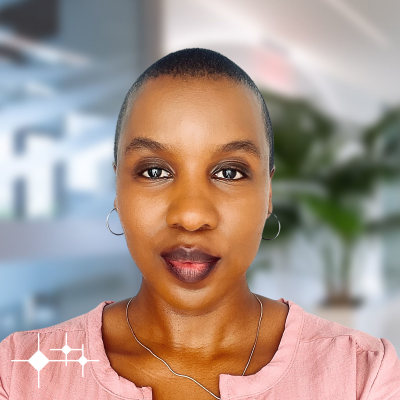 Transitioning from a Technical Support background, Siphokazi found her passion ignited by the world of Cloud Engineering. Her exploration of this dynamic field, bolstered by boot camps and rigorous AWS training, signifies her dedication to continuous growth and excellence. Now, at Deimos, she's not just hoping to augment her technical prowess but to immerse herself in an environment of innovation, collaboration, and mentorship.
Question: How did the support systems and communities of women in tech influence your transition into the industry?
Her Story: "On this National Women's Day, I'm reminded of the remarkable journey we've embarked upon in the tech world. The current landscape offers unprecedented opportunities for women to thrive, with an abundance of programs and boot camps dedicated to upskilling and empowerment. I consider myself fortunate to have taken this path, despite the uphill battle it entailed. The decision to transition into tech was undeniably challenging, but it has proven to be the best risk I've ever taken.
Today, I am honoured to work alongside remarkable women who share the same determination and drive to excel. Together, we embrace challenges and go the extra mile, committed to making a meaningful impact. This supportive environment makes me feel valued, seen, and empowered—assured that my contributions matter. 
As I reflect on this journey, the quote "She believed she could, so she did" resonates deeply, embodying my path of belief, dedication, and accomplishment.
Here's to the incredible women we are and the trailblazing future we're shaping"
Kenechukwu Ojiteli: Site Reliability Engineer Intern, Deimos, Lagos, Nigeria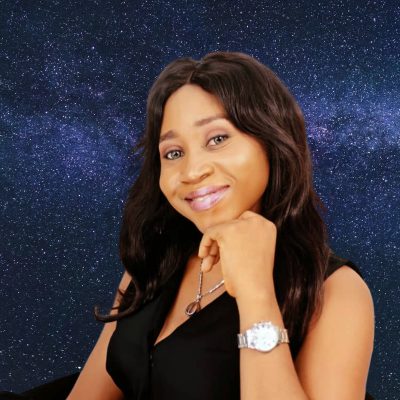 From her roots as a technical support analyst to a blossoming passion for Cloud engineering, Kene's trajectory in the tech industry is one of adaptation and determination. As she embarks on this internship journey with Deimos, Kene aspires to apply her theoretical knowledge practically, acquaint herself with established industry norms, and cultivate mentoring relationships with seasoned SREs.
Question: How have your experiences navigating various niches within the tech industry, combined with the personal challenges of being a woman in a male-dominated environment, influenced your perspective on the changing role and recognition of women in technology?
Her Story: "In my journey through the tech landscape, someone once told me, "Keep going until you find the path that works for you." Holding onto this advice, I ventured across various tech niches, including front-end development, back-end development, cybersecurity, cloud engineering, and finally, SRE. A vivid memory from my early days is my first experience learning Java. It was a physical school, and I was the only female in my class. The atmosphere was challenging, filled with questions and comments like "Why are you even here?" and "Ladies don't learn programming." But I'm glad I didn't let those side talks discourage me.
Alongside my tech journey, another challenge I faced was balancing it with other responsibilities. Over the years, I've had to learn how to set boundaries and prioritise my time, striving to find a work-life balance that truly works for me. The journey has been both frustrating and challenging, but I am glad I never gave up.
Reflecting on my time in the industry, being a woman in the tech space came with its own set of challenges. We were often underestimated. But it's heartening to see the narrative change, with more women entering tech and redefining our role within it."
Mathilda Udufo: Software Engineer, Deimos, Ogun, Nigeria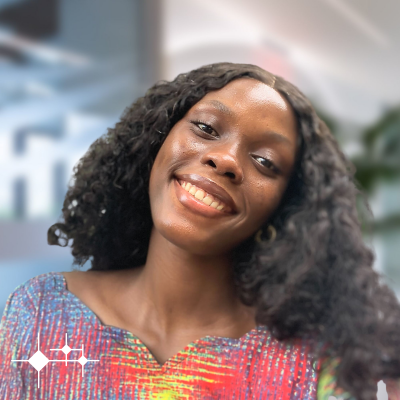 Previously an Outreachy intern with Public Lab and inspired by Deimos' partnership with She Code Africa, Mathilda's journey at Deimos is one of determination and the power of continuous learning. Just last year, she made waves as a standout software engineering intern, deep-diving into contributing to significant projects. That invaluable experience set the stage for her current role as a full-time software engineer, where she's now an integral part of a dynamic team pushing technological boundaries.
Question: How has being a woman in the tech sector influenced your perspective on gender dynamics in the industry, and how does the supportive environment at Deimos contribute to empowering women in technology?
Her Story: "Being a woman in the tech world has really changed how I see things, especially when it comes to how women are represented. I got a big dose of this awareness during my time at a tech-focused school where almost 90% of the students were guys, and there wasn't a single female tutor around. This initial encounter was just one in a series that showcased the glaring gender gap within tech. But the good news is, even though it's not fully fixed, more and more companies & individuals are working on making things better.
I started following Deimos when they partnered with She Code Africa to train women to become Site Reliability Engineers. This partnership became a powerful testament to their unwavering commitment to fostering women's empowerment in the tech realm—a value I deeply admire. 
Seizing the opportunity to join Deimos is a decision I've never regretted. Working at Deimos has been one of the highlights of my career and the support I receive from colleagues and teammates has helped me grow.

So, here's the takeaway: find your own "Deimos." If you can't find it, then create it. Look for a place where your ideas matter and where you're encouraged to grow and excel. Just like Deimos has been my tech family, find your space to shine and, if needed, build your own path."
Dooshima Gbamwuan: Site Reliability Engineer Intern, Deimos, Benue, Nigeria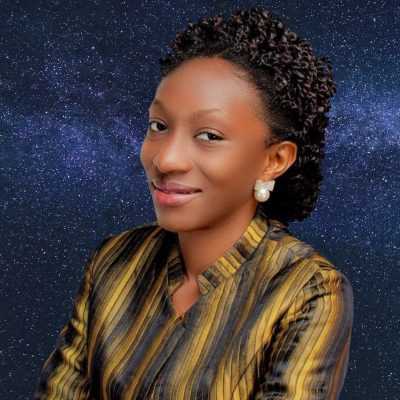 In just two years, Dooshima transitioned from Data Science to cloud computing. Her passion for cloud technology was further fueled at She Code Africa's cloud boot camp and now finds its latest expression at Deimos as an SRE intern. Amidst tech's challenges, particularly for women, Dooshima remains undeterred. Drawing inspiration from pioneering women in the industry, she sees her journey with Deimos not just as a job but as a beacon for her long-term career, and an opportunity to redefine the narrative for women in technology.
Question: How has your experience as a woman in the tech industry shaped your perspective on the challenges women face, the importance of mentorship, and the potential for women to redefine the future of technology?
Her Story: "My journey in the world of technology as a woman has been nothing short of a rewarding, challenging, and deeply inspiring odyssey. In a world defined by the rapid evolution of technology, I embarked on this path with a desire not only to learn and contribute but to create lasting change.

The tech industry, while brimming with opportunities, presents unique challenges for women. The presence of gender bias and the constant battle with imposter syndrome are hurdles that are all too familiar. However, I embrace these challenges head-on as I draw inspiration from the countless women who have journeyed ahead of me, their courage echoing through the corridors of innovation. As I navigate my path, I'm committed to paving the way for those who will follow in my footsteps.
My journey has been enriched by my participation in a gender-inclusive program through She Code Africa cloud school, sponsored by Deimos. This initiative has underscored how essential proper guidance and mentorship are in shaping a woman's tech journey. Now, armed with the knowledge and insights I've gained, I feel not only equipped to face the tech landscape myself but also privileged to support and mentor other women as they embark on their own journeys.
The road ahead is a tapestry woven with limitless possibilities. As women, as technologists, we have the power to reshape industries, dismantle stereotypes, and redefine what's achievable.
With every line of code we write, every design we put up, every project we manage, and every challenge we conquer, we are adding new chapters to the narrative of women in tech."
June Barasa: Agile Delivery Lead, Deimos, Nairobi, Kenya.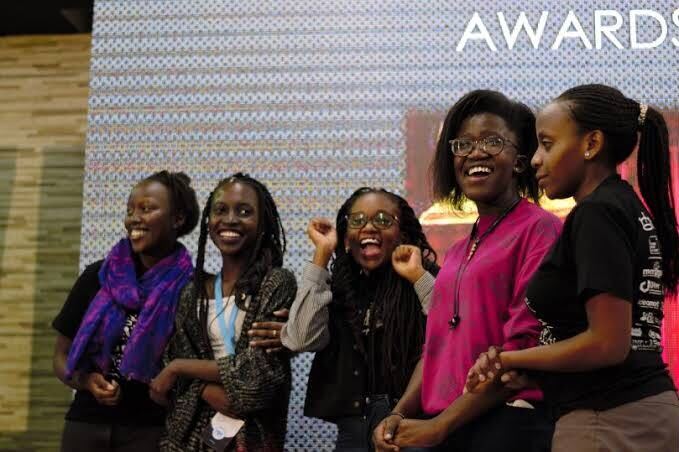 In her 5-year journey through product management, June has collaborated with industry leaders from American Express, MasterCard Foundation, Stanbic Bank, to Deimos. But her defining moment was in academia, as one of only three women in her Computer Science class. This challenge birthed 'GirlsCode', an initiative to bridge the gender gap in tech. Despite its conclusion, the legacy endures, with 3 of its 90 participants now successful software engineers. Drawing inspiration from those before her, June persistently paves the way for the next generation in tech.
Question: How have your experiences as a woman in the tech sector, especially during your academic years, inspired you to initiate change and contribute to bridging the gender gap, and what impact do you believe these initiatives have had on other women pursuing careers in technology?
Her Story: "This Women's Day is about gratitude for other women who have been part of my journey and helped me build a career that I love. 
As a Computer Science student, I found myself in a bit of an underdog situation. Out of a class of 30 students, there were only three women, myself included. Surrounded by peers who seemed to have been coding since birth, I was intimidated and I suffered heavily from imposter syndrome.
Within that challenge, I saw an opportunity. That's when GirlsCode came to life—a little initiative with a big mission: to bridge the gender gap in tech. I wanted to make coding feel less like an enigma for women and more like an open door for women. I organized coding boot camps that aimed to simplify the complexities of tech.
After the very first boot camp, I rallied a few ladies to be part of my hackathon team during Nairobi tech week, Al-gal-rithm like Algorithm was the name of our team, corny? I know. We took on 3 hackathon challenges using APIs from Visa, Microsoft, and Facebook. And guess what? We won, not just one, but all the challenges! This win earned us a spot at the global challenge in San Francisco. On top of that, GirlsCode won an award in the category "Tech Cultivator of the Year".
Although GirlsCode no longer exists, the impact lives on. I am proud to say that 90 women attended the coding boot camps. 3 of them are now working as Software Engineers. 
Inspired by those who paved the way for me, I'm determined to create spaces for those following the same path."
Roxanne Hofer: People Operations Specialist, Deimos, Cape Town, South Africa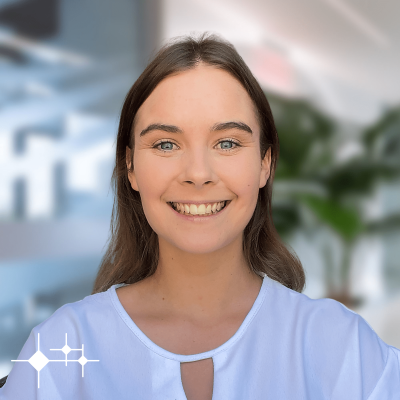 Navigating from female academia in Industrial Psychology to the tech industry, Roxy's journey is an ode to resilience and the transformative power of diversity. As she moves through the tech landscape, supported by an all-women team, Roxy's story serves as a beacon – highlighting the strength of women in tech and their undeniable influence on industry innovation.
Question: How has your transition from a female-dominated academic field to a role in a male-dominated tech industry shaped your perspective on diversity, challenges, and the importance of unity and empowerment among women in the tech sector?
Her Story: "As a People Operations specialist in an all-women team within a male-dominated tech company, this endeavour resonates deeply with my experiences. From the corridors of academia, where I earned my Honours degree in Industrial Psychology (a female-dominated field) to stepping foot into the dynamic realm of technology, my journey has been a blend of exhilaration and learning. Joining Deimos as my first career venture, I found myself embracing a new world, a world where my skills were vital and my voice more influential than I imagined.
I vividly recall my first interactions in this male-dominated tech company. An initial hint of apprehension was soon replaced by a strong sense of belonging. The leadership team's respect for my insights reaffirmed the significance of diversity in fostering innovation. I realised that our differences, far from being barriers, were catalysts for ingenuity.
Working in an all-women team has been both empowering and enlightening. We form a support system, navigating challenges together while nurturing a culture of empowerment. Our team's unity serves as a beacon, guiding us through the intricate tech landscape.
Undoubtedly, the tech sector presents its share of challenges. Yet, each obstacle has served as a stepping stone, pushing me to stretch my limits. With resilience as my ally, I've triumphed over imposter syndrome and charted a course of professional growth.
As National Women's Day approaches, I reflect on how far we've come. Our narratives, interwoven in this initiative, create a tapestry of inspiration. Looking ahead, I'm determined to contribute to a more inclusive tech sphere, one where women are revered as pioneers and catalysts of change."
Chanė Vaughan: Senior Software Engineer, Deimos, Cape Town, South Africa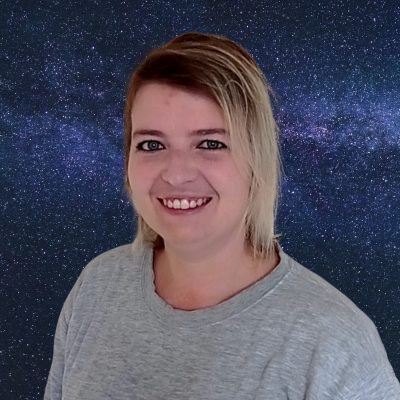 Starting as a Support PHP developer in 2013, Chanė Vaughan's evolution to a Senior Software Engineer emphasises her adaptability across coding languages and projects. Embracing Deimos' ethos of Stellar Execution, her story highlights the significance of continuous learning and pushing boundaries in the tech landscape.
Question: How has your journey in the software development industry, especially as a woman adapting and growing into various roles influenced your understanding of growth, and how does Deimos' value of 'Stellar Execution' resonate with your personal and professional evolution?
Her Story: "My career in the Software Development industry started back in 2013. I settled for a Support PHP developer position after one too many unsuccessful interviews as an entry-level C# Developer. To be honest, at the time, I was more excited about getting my first paycheck. Fast-forward to ten years later, the goal of succeeding as a C# Developer faded and instead I unknowingly grew into a full-stack Senior Software Engineer.
A Jack of all trades.
Automatically I want to describe myself as a Jack of all trades; master of none. It is hard to pinpoint where your strengths lie when working with a variety of languages and frameworks. However, recently I realised that my ability to move seamlessly from one project to another is my strength. Every day has a new set of challenges waiting for me and with that comes growth.
Growth. Do we all not gravitate towards growing? What about adding value to your career path without knowing it? That is where one of our values at Deimos comes in — Stellar Execution.
At Deimos, we take on challenging projects. We focus on using the latest, trusted technologies available. With that in mind, it is vital to have a team that works smartly. This does not necessarily mean a team of specialists, but rather a group of individuals who are eager to learn, think out of the box and are not afraid to be challenged. The team encourages each other to rise above the bar and set new quality standards for the next sprint or project. We mould individual Jacks of all trades into specialists for the next project.
Stellar Execution helps us grow, not only as individuals trying to advance to the next level of our chosen career path but as a team. A company that continually raises the bar and where growth is at the top of the priority list. Encouraging employees to learn new skills, share knowledge and experience the "Let's go to Mars" excitement every day."
Louise Nell: Chief Operating Officer, Deimos, Cape Town, South Africa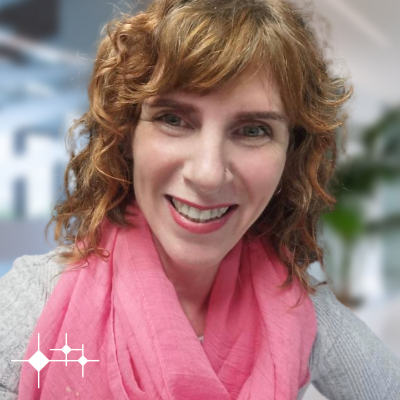 From crimping network cables to mastering ancient programming languages and navigating the intricacies of software delivery across the EMEA region, Louise Nell's rich and varied journey in technology spans over 30 years. As the Chief Operating Officer at Deimos, Lu is not only an embodiment of adaptability in the face of an ever-evolving tech landscape but is also a staunch advocate for empowering women in the sector. Her story is evidence of the importance of embracing challenges, leveraging 'power skills,' and continually seeking growth and learning.
Question: Reflecting on your 30-year journey in tech, how have you navigated challenges and changes, especially as a woman, and what advice can you offer to other women aspiring to make an impact in the technology sector?
Her Story: "To paraphrase Helen Tupper and Sarah Ellis, I've had what you could describe as a 'squiggly career path,' doing many different things in technology. My primary approach to this is much like my life: a decision strategy which includes the phrase 'What is the worst that can happen?' If you can deal with that, jump right in. Reflecting on it, one decision that stands out was taking a job as a CTO. Many aspire to this role, but in my situation, it wasn't the right fit to showcase my experience and passion.
The most important thing for a woman in technology to possess is what we once called 'soft skills,' and thank goodness, it's now called something far more liberating: power skills. That ability to connect with humans, show compassion, and build good, strong relationships are some of the key elements we need. Logical thinking, attention to detail, and a genuine interest in technology are also essential. There's no point in pursuing a field you lack passion for. And yes, there's the dreaded willingness to fail. Not many of us have the luxury of always doing everything right, but why would you want that? Technology offers the opportunity to really practise tenacity. It's an opportunity to learn and grow constantly because technology is ever-changing.
Traditional stereotypes significantly influenced my journey. I had to think about what I wanted, rather than what I'd been programmed to believe I wanted. I received a bursary because there was a shortage of women in tech. This was 33 years ago. It's gotten better, but the deficit continues today. Many women are successful in tech, but more women should believe they can make an impact. I've been fortunate to have great mentors, though notably, none were women. This highlights the existing disparity in women occupying senior positions.
Given the context, Women's Day provides an opportunity for me to reflect on my journey and acknowledge the remarkable women in tech, both colleagues and those I look up to for inspiration. In our hectic lives, it's crucial to pause and appreciate the women who inspire and push boundaries.
Our association with She Code Africa is a testament to our commitment at Deimos. Through internships and sponsorships, we actively contribute to paving a smoother path for women in tech.
To every aspiring woman in technology: Dive in with conviction. Trust in your abilities. Believe in yourself. Show up, be seen, do your best, bring your passion, and good things will happen."
Lutfia Halim: Cloud-Native Support Engineering Manager, Deimos, Rondebosch, South Africa
Navigating two decades in the IT Infrastructure and Telecoms Industry, Lutfia Halim is not just any professional – she's a tour de force of technological expertise and global leadership. With a background spanning from Service Desk Management to IT Operations Management, Lutfia's international journey has seen her break barriers, inspire teams, and redefine the norms of leadership in tech. Her narrative is not just about circuits and systems; it's about embracing cultures, surmounting challenges, and illuminating the path for women in the global tech arena.
Question: How have your experiences, both professionally in the tech sector and personally in your travels and pursuits, shaped your perspective on the roles and challenges of women in the global tech landscape?
Her Story: "In the heart of the ever-evolving realm of technology, I've charted a unique path that speaks volumes of my dedication and expertise. As a woman in the dynamic world of IT, I have worn multiple hats, embracing change with unwavering enthusiasm.
It all began with my role as a Service Desk Manager. I swiftly developed a reputation for being well-versed in my craft, albeit with a touch of delightful obsession. Guiding teams through complex technical puzzles became second nature, and my insatiable curiosity led me to explore beyond the horizon.
As my journey continued, I embarked on a transformative shift to Service Management and eventually ascended to the coveted realm of IT Operations Management. With every step, I brought with me a wealth of experience that spanned over two decades in the IT Infrastructure and Telecoms Industry. This journey wasn't just a career; it was a testament to my unyielding passion for innovation and excellence.
Venturing beyond borders, I garnered international experience that added a global dimension to my leadership. With a portfolio of accomplishments that stretched across continents, I established myself as a well-rounded leader. My legacy was etched in my ability to craft business strategies, initiate process improvements, and drive customer-centric initiatives for both national and global technology giants.
At the heart of my success lies a story of team empowerment and stakeholder engagement. My proficiency extended beyond managing systems to nurturing relationships. I danced seamlessly between vendor negotiations and C-suite engagements, always balancing the intricate threads of business dynamics, and many times I heard the words " I will not report to a woman" but that did not stop me!
Guiding global teams spanning over 200 seats, I cultivated an atmosphere of collaboration and excellence. From the bustling streets of Boston to the serene landscapes of Prague and the man-made UAE lol, I traversed the globe, uncovering technological landscapes, embracing data centres, and fortifying infrastructures. My journey didn't just encompass cities; it embraced cultures and ideas, enriching my understanding and approach.
Yet, beyond the technical symphony, there's a lighter note to my tale. As a city dweller, I find my solace in the thrill of travel visiting 18 cities across the Globe, the joy of outdoor adventures, kickboxing as my solace being SA Champ 3 years in a row and the delight of discovering uncharted territories. In the weave of my narrative, you'll find a woman who thrives on curiosity and embraces the unknown with open arms amidst many challenges in life.
In essence, my story isn't just about conquering technology; it's about embracing change, fostering relationships, and finding inspiration in every corner of the world. I am a woman in technology, and this is my journey – a journey that continues to unfold with boundless potential and endless excitement hoping to inspire women around the world that nothing is Impossible the word itself says I'm possible!!"
Writer's notes:
Each narrative you've read echoes the courage and resilience of women like Lillian Ngoyi, Helen Joseph, Rahima Moosa, Sophia Williams, Frances Baard, and the countless other brave souls who marched in 1956. Their march against racial segregation and gender inequality set a precedent, a call to action that reverberates in every corner of our world today, including the tech sector. These heroines of history dared to challenge the status quo — to voice their opposition to injustice and to dream of a world where every woman, regardless of race or field of work, could stand tall and be heard. In the ever-evolving world of technology, we take up their mantle, combating gender inequalities and striving to make our mark. We aim to inspire, challenge, and pave the way for future generations, just as these stalwarts did for us. Spanning from the streets of Pretoria in 1956 to the global tech hubs of today, these stories are stories of women, told by women; they are our experiences, our culture, and are what connect each of us to one single truth — that we are here for each other. We hope these stories inspire you to be tenacious, engage deeply, learn from our shared past, and take decisive action for a more equitable future.
LET'S CHAT
Let one of our certified experts get in touch with you